HAPPY BIRTHDAY PAT
Pat Mastelotto is celebrating his 66th birthday today. Having joined King Crimson in 1994, Pat is the longest-serving drummer in the history of the band. Here's an interview with Pat from last year. . .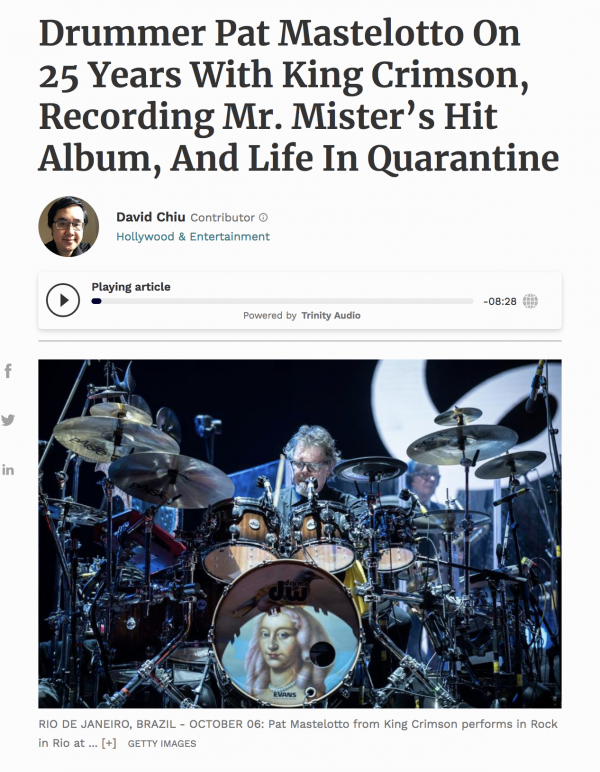 In case you missed it, here's another interview from 2020 with Pat. . .
Here's a smoking percussion and allsorts performance from Pat. . .