DGM'S TOP 10 CHRISTMAS GIFTS
This year has seen a lot of fantastic new releases from DGM and Panegyric and in case you haven't quite found that big present for your loved one (or are thinking to treat yourself), or are missing a few stocking filler ideas here's a selection of our most-wanted products. Burning Shed (UK / EU) and Inner Knot (US) links below.
1. Robert Fripp The Guitar Circle book - the debut book from Robert Fripp.
2. In The Court of the Crimson King - King Crimson at 50 8-disc boxed set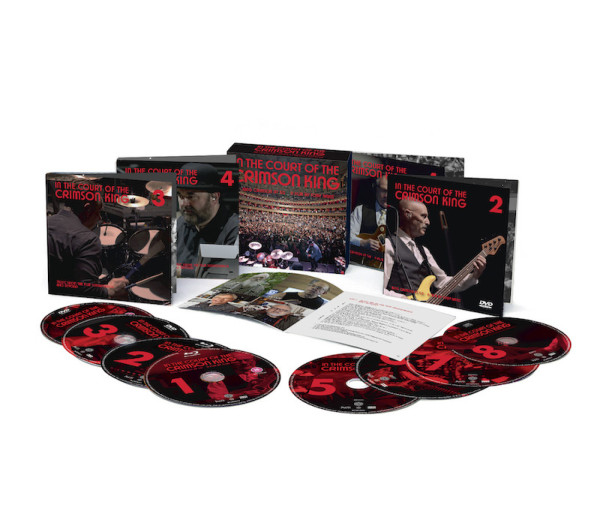 3. In The Court of the Crimson King - King Crimson at 50 2 disc DVD/BD
4. King Crimson 'names' t-shirt, newly created to celebrate King Crimson at 50 film documentary.
5. 80's trilogy albums Discipline, Beat, and Three Of A Perfect Pair
40th anniversary Steven Wilson and Robert Fripp mix on 200-gram vinyl.
6. Robert Fripp Exposures 32-disc boxed set - the complete collection of Robert Fripp's studio and live solo material from 1977-1983.
7. Robert Fripp's solo albums on CD, CD/DVD & vinyl including Washington Square Church, Exposure 4th edition,
God Save The Queen/Under Heavy Manners and Let The Power Fall.
8. Earthbound 50th anniversary edition 200 gram vinyl - Available from 2nd December 2022.
9. Official King Crimson merchandise including record bags, baseball caps, tankard, vinyl slipmat
from Burning Shed and tour items at Inner Knot.
10. PLUS don't miss the special sale price at Burning Shed of the 26-disc Complete 1969 Recordings boxed and
the 50th anniversary 3CD/BD of In The Court Of The Crimson King